Self-publishers have more options than ever before when it comes to getting their book out into the world. With all those options it is easy to get lost or overwhelmed. InstantPublisher is the answer to creating high-quality print and digital copies of your book.
1. Full Service
InstantPublisher helps customers with all of their publishing needs. Whether an author needs a custom cover, illustrations, or interior book formatting services, InstantPublisher can provide them. They even offer ghostwriting services if an author struggles to bring their idea to life on the page.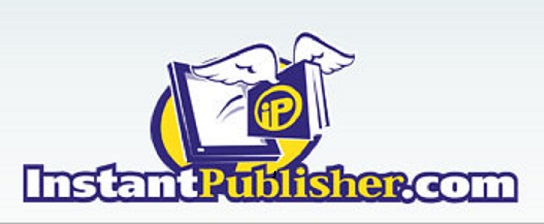 2. Experience
InstantPublisher is a division of Fundcraft Print Group. While InstantPublisher launched in 2001, Fundcaft Print Group has been in business for three generations. They are a family-owned company passionate about publishing. InstantPublisher has printed over 11 million books.
With that kind of experience, you can feel confident working with experts in book creation and custom printing.
3. Customer-Focused
As a family-owned company, InstantPublisher cares about its reputation and shows it by offering exceptional customer service. InstantPublisher works to customize its service to a customer's individual needs. They offer an informative blog to help authors write, publish, and market their books. Their website includes templates, walkthroughs, and video tutorials to give their customers the tools they need for success.
InstantPublisher is easy to contact and eager to help writers bring their publishing dreams to life.
4. Cost
InstantPublisher has an estimate calculator on its site, so you can quickly see how much any printing batch will cost.
By offering bulk printing, InstantPublisher offers low-cost printing options to customers. Also, customers only pay for the services they need, so there are no hidden costs or fees.
5. Options
InstantPublisher offers a wide variety of printing options. Whether an author is looking for paperback, hardback, or wire binding, InstantPublisher has binding options to suit their needs. They offer five standard book sizes as well as custom sizes upon request. They can print in black and white or color. Rush service is also available.
In addition to printing options, InstantPublisher can mail your books directly to your customer list. Don't have the space to store a large print run? InstantPublisher offers warehousing and fulfillment services.
Bonus: InstantPublisher's books are 100% printed in the USA. InstantPublisher is located in Tennessee.
While InstantPublisher is glad to work internationally through their website, at their heart, they are a homegrown American company.
Whatever your printing needs are, InstantPublisher is eager to help. Call us today at 1 800 259 2592 or visit our website. We look forward to meeting all your printing needs.