When you self-publish a book, you are not only taking on the responsibility of writing a high-quality book but all of the decisions (and expenses associated with) producing the book. So, you need to know how much it will cost to print each copy of your book so you price it appropriately in order to make money publishing it.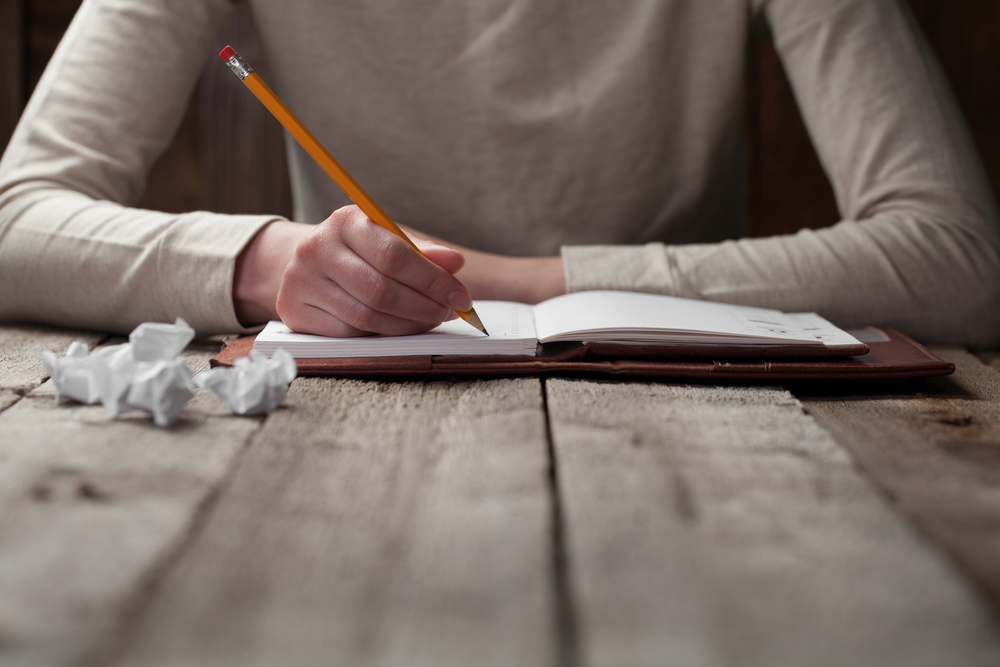 One factor to keep in mind is that most book distribution outlets such as Amazon, Barnes & Noble, and other bookstores and online outlets demand anywhere between a 45 and 65% discount on the book's cover price in order to agree to carry the book. The amount of the discount typically depends on the cover price of the book. Higher cover prices earn you more royalties per sale. You might be thinking 35 to 55% of a profit on each book sounds pretty good when you consider that your royalties on a traditionally published book would be somewhere between 10 and 12%. But hold on, you have to factor in the preparation, printing, and marketing costs for the book. Even after you've done all of the calculations, a self-published book's royalty will make considerably more than that of a traditionally published book.
Preparation-Related Self-Publishing Costs
When writing, the main cost to you will be your time, unless you decide to hire a ghostwriter to help you out with the writing process. Some self-publishing companies offer this service as part of their book publishing packages, but it might be better if you do the research and find a reputable ghostwriter on your own if you decide to do it this way.
One thing that you MUST understand about hiring a book printing service to publish your book is that they will print the manuscript you send them EXACTLY as you sent it. They do not correct typos (even obvious ones) or text that is formatted wrong, or blank pages inserted accidentally in the middle of your book. You are the quality control for your self-published book. That's why you need to check, double-check, and check one additional time to make sure that your manuscript is PERFECT. Because correcting mistakes after the print run is expensive.
But it is very easy for the author to make mistakes within his/her own work. You are very close to the project and sometimes it is hard to see typos or missing words right under your nose. Our brains are just not good at catching these things for most of us. This is why it is important to have other people read your book and provide feedback. Here are a few professional services you should seriously consider hiring for the production of your self-published book:
Editing Services – 99% of self-publishing book companies do not offer any type of editing services. Anytime that you write a book it is important to have an experienced professional editor read your work to make sure that it makes sense, has accurate and consistent information, correct grammar and usage issues, is well organized and flows well, and much more. Editing services is typically one of the larger costs of self-publishing your own book, but it shouldn't be overlooked.
Copyediting Services –Many people confuse copyediting services with general editing services. They are very different in nature. Editing services review the book as a whole looking for major issues of organization and consistency, which sometimes can result in deleting content, reworking existing content, and creating new content. Copyediting is the line-by-line review of a book looking for typographical errors, punctuation and capitalization mistakes, agreement issues, and much more. A good copyeditor is critical to your self-publishing book process because these types of errors can destroy your credibility as a professional author and turn off readers.
Illustration Services – Most authors are not blessed with both superior writing ability and artistic know-how, so you might need to hire an illustrator to help illuminate key information or events within your book. Some self-publishing book companies offer illustration services as an add on service, or you can go online and try to find an illustrator yourself.
Interior Book Design Services – Another frequently overlooked cost associated with printing your own book is the book manuscript format. A poorly designed book format may not only turn off possible readers of your book but may also increase the number of pages for your book overall which will drive up the price per copy to print the book. Unless you have some experience or knowledge of book manuscript layout and interior book design, you should allow the self-publishing book company to handle it.
Self-Publishing Book Printing Costs
The cost of printing the book itself will be the biggest chunk of expense when it comes to self-publishing a book. Because you make all of the choices when it comes to printing a book, you can control how much the base price might be. Here are some of the factors that determine the per-copy cost of printing a book:
Number of Pages– The more pages, the higher the cost.
Number of Copies Printed– The larger number of copies you have printed in a single print "run" the lower your cost per book will be. These discounts can be considerable if you print a large number of copies of the book in one print run.
Book Size– The dimensions of the book typically impact the cost per copy of the book.
Binding Type– These costs are mainly determined when choosing to print a paperback or hardcover book. These costs vary considerably depending on the book format, from spiral-bound paperback to leather-bound book bindings, and everything in between.

Book Cover Design Costs
According to a 2010 Cover Matters Survey, 79% of all respondents said that the book cover plays a decisive role in a book purchase decision, and poor cover designs detract from the likelihood of a sale.
The proof is out there. We all judge books by their covers and because of this, it is CRITICAL that self-publishers spend some money on an excellent book cover design. The book printing company should be able to use your own book cover design. Full-color designs will cost more than black and white designs. Some book self-publishing services offer high-quality "stock" book cover designs and even custom book cover design for an extra fee. This is one area where you shouldn't cut corners to save money.
Additional Printing Costs
Some costs are directly associated with the printing of the book itself such as:
Paper Quality – Higher quality paper equals higher printing costs.
Color Printing – The number of pages that require color printing drives up the cost as well.
ISBN Numbers and Copyright Fees
One thing that you will definitely need to sell your book is an ISBN number. The ISBN number is how booksellers and distributors track your book. Most book retailers will not carry books without an ISBN number. Each format and edition of your book requires a different ISBN number. For example, paperback and eBook versions require different ISBN numbers so that a customer doesn't get the wrong version of the book by mistake. You can buy these yourself—you can even buy them in bulk at considerable cost savings–although many book printing services will buy these for you for an additional fee. Adding a barcode with the ISBN number also costs extra, but makes the books far easier to sell and more likely that retailers will stock them on their shelves.
Although it is not necessary to file an actual Copyright form to have copyright protection, some authors want the peace of mind that their work is protected. To do this you need to complete a Form TX application from the U.S. Copyright Office. The price for this is now $65.
These are all costs that will be generated by a direct result of working with the self-publishing book printing company. A reputable self-publishing company spells out all of the costs associated with printing the book upfront, often using a calculator for printing a book. This helps you determine how to best spend your budget for printing your book.
Marketing & Distribution Costs
Marketing and distribution are often strengths of traditional publishers. They have connections to major book distributors and buyers at chain bookstores that most self-publishers don't have. But, unless you are a big-name author, few publishers will put much budgeting for a marketing effort behind a book from an unknown or little-known author.
As a self-published author, you put in as much (or as little) effort as you want to market and distribute your own books. You can sell them out of the trunk of your car at book festivals and writers' conferences, set up your own book tours, send out hundreds of review copies, participate in online giveaways, and much more. The ways of marketing books are almost endless.
Some book printing companies will offer custom printing services that can be used to print marketing collateral such as bookmarks, business cards, promotional brochures, and much more. Collateral such as this is a great way to promote your book at book signings, author visits, conferences, or nearly anywhere else you go to promote your book. It is a low-cost way to get your name out there and remembered by potential readers.
If you take all of these potential costs into consideration when writing and using a book printing service for your book, and price the book well, you can manage to earn higher royalty amounts than those from a traditional book publisher to print and distribute your book. In addition, you cut down the amount of time between writing the book and publishing it, allowing you to write and release more books in a shorter time-span.
Are You Ready to be InstantPublisher's Next Author?
Of course, you are. You wouldn't be here if you weren't interested in taking complete control of your writing career and literary efforts. And InstantPublisher is always standing by to help you reach your publishing goals. Give us a call at 1-800-259-2592, fill out our online contact form, or send an email to questions@instantpublisher.com to get the process started today.